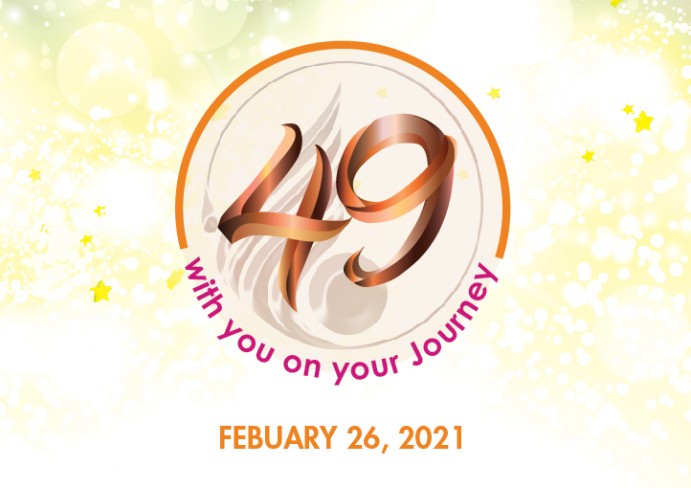 Like copper, we always strive to be a good conductor in the tourism industry, committed to facilitate a smooth travel for our guests, to and from different travel destinations, as well as a conduit for linkages among our other stakeholders to improve the tourism ecosystem. And more than any ceremonial and material awards, we took pride of the happiness and satisfaction they feel as well as the trust they constantly give us, as our most valued achievements.
The past year has tested us beyond our capabilities and we witnessed the pandemic hit the whole tourism industry hard. We even lost several friends along the way, including our very own Alice San Juan. Indeed, it was a great feat to continue amidst the situation. Yet, this year, God willing, we want to continue on. We look back and we were reminded of our journey as a company in the past 48 years, and how we transformed the difficulties we encountered into opportunities that brought us to where we are today. It's not always a smooth ride but our loyal guests and partners, were our source of 'hope' eversince. Now, we choose to continue on and look at the silver lining of this pandemic - filled with inspiration of knowing that our loyal guests and partners are still with us.
The whole world may still be on a hurdle against this pandemic today, but we thrive. And this is our very reason to should celebrate. Your constant support made us stronger and kept us inspired that together, we can make the travel and tourism industry flourish once again. As an expression of our heartfelt gratitude, we take this time as an opportunity to improve, to innovate solutions, and curate more products and services to offer today and on to the next normal. We are preparing to climb more mountains, to sail more rivers and oceans, to explore more countries, and to conquer more adventures with you because after all, these are what kept us going.
'Copper' is the symbol of our celebration this year, not only to represent the 49 years that has been, but also our aspirations in the following years. With your trust and support, 49 years and beyond... Rajah Travel stands malleable yet sturdy and strong amidst challenges, flexible to change and yet unbreakable. We thank you for staying with us through and through.
Again, we are with you on your journey…
- Rajah Travel Corporation