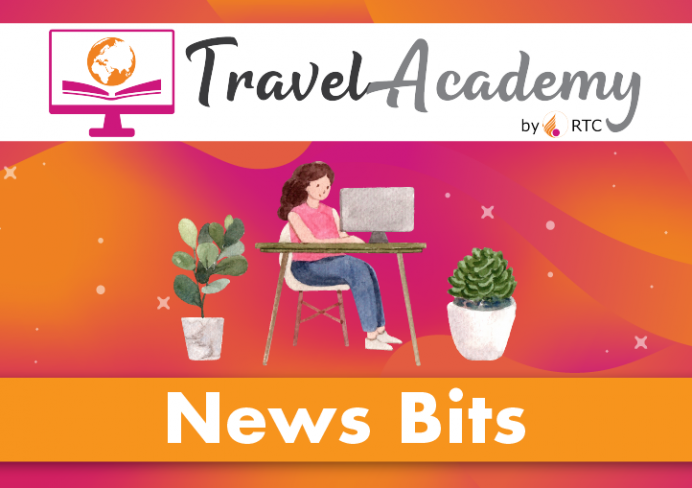 Rajah Travel Opens the Second Term of the Travel Academy Remote Practicum Program
It has been almost a year when everyone, including ourselves, started setting aside our travel dreams due to the COVID-19 threat. The entire travel industry- airlines, transport providers, hotels and resorts, attractions, meetings and facilities, travel companies- came to a screeching halt. But this industry dares to rise again despite everything that has happened in the past, including this pandemic. It is our resilience that allows us to confront this challenge once again step up and adapt to the "next normal".
Rajah Travel (RTC) recognizes that amidst this situation, we need to respond not only to the needs of the current tourism stakeholders but also to the needs of our future industry stakeholders—the youth aspiring to pursue a career in tourism. And so, RTC set up the "Travel Academy", a Remote Practicum Program for Tourism and Hospitality Management Students, that aims to support educators and academe professionals in preparing the future leaders of the tourism industry. This program translates the face-to-face practicum program of Rajah Travel to an online platform. And here, as we share to our trainees our valuable experience from our 49 years in the industry, we uphold our belief in the importance of sustaining quality education through corrective and innovative methods.
In our first run last October 2020, we are humbled with the trust of our academe partners who share the same belief:
Batangas State University
Lyceum of the Philippines University – Batangas
Lyceum of the Philippines University – Manila
Miriam College
Philippine Women's University
Sapphire International Aviation Academy
Southville International Schools and Colleges
Treston International College
Visayas State University
We had 55 trainees from these institutions that comprised the 32 sections that we have for our 18 pilot sessions on the various aspects of tourism-related operations. With this, we have successfully concluded the first term in December 2020 with a renewed inspiration.
Still true to our promise of being "with you on your journey", we continue to journey with our youth aspirants through mentorship. Today marks the first day of our Second Term and we are proud that are we are coming in stronger in 2021. From our humble beginning, we are now offering 28 interesting sessions and anticipating around 366 trainees from more academic institution partners all over the Philippines.
Indeed, we are starting the love month, February 2021, with a grateful heart to our partners and our clients who continue to trust in our service and in our advocacies. And as we are overflowing in inspiration, we commit to impart the love that we have for this industry to our trainees and contribute in reviving the travel industry, especially in the Philippines.
------
Date uploaded: 02 February 2021