The Rajah Travel Experience
We are a Filipino owned company over 4 decades strong, powered by 250 personnel who live and breathe to bring you an EPIC travel experience. We are accredited by the Philippine Department of Tourism and are fully incorporated as a member of BSP/IATA with inbound & outbound ticketing and reservations.

Rajah Travel strives to bring you a life as you imagine.
Rajah Travel's brand of EPIC is about giving our travelers the travel that they want. What we want is for YOU to live your brand of adventure; from domestic to international destinations ranging from Asia Pacific, Europe, all the way to North and South America.
Our Epic Brands
Luxury travel for discerning travelers. Suites and villas, customized tours, VIP access - nothing but the best.
Special interest travel; think adventure travel, gastronomic delights, glamping - It's not your run of the mill package tour.
Your quick weekend or weekday getaways in centrally located hotels.
A showcase of the best travel destinations of the Philippines - Choose from quick getaways to long vacations.
See the sea. Ocean and river cruises, multi-city voyages.
Free and Easy arrangements. Create your own adventure.
A Partnership of Epic Proportions
| | | | |
| --- | --- | --- | --- |
| Contiki | Contiki | Insight Vacations | Insight Vacations |
| Norwegian Cruise Line | Norwegian Cruise Line | Silversea | Silversea |
| Uniworld | Uniworld | Star Cruises | Star Cruises |
| Rocky Mountaineer | Rocky Mountaineer | Thompsons | Thompsons |
Rajah Travel works with Contiki Holidays, Insight Vacations and Rocky Mountaineer as their general sales agent. We work together to bring you to your DREAM DESTINATION. Rajah is also the preferred sales agents for Norwegian Cruise Lines, Star Cruises, Uniworld, Silversea Cruiselines and Thompsons Africa.
Epic Travel with just a click of a button
A. Online Booking Tool

We want to make things as easy for you as possible - with our online booking tool, check airline rates and availability in real-time and book your ticket on the same day. You can also click through a list of hotels and resorts and book it online. Just like that!

B. Travel registry

On your special day, do you want an experience that will last a lifetime?
All you have to do is sign up for our online Travel Registry where we will create a personalized page for you or for a loved one, where family and friends can help you go to that holiday you've always dreamed of-be it for a wedding, honeymoon, anniversary, or your birthday!

C. Gift Certificate

Travel is the only thing you buy that makes you richer. Surprise friends and loved ones with a gift of travel! It is a great way to give a present that you cannot physically wrap. The perfect gift every time, for any occasion!

D. Souvenir Shop

Looking for practical travel finds? Shop from the newest online travel shopping site and experience a shopping spree right at your fingertips!



More of our extensive services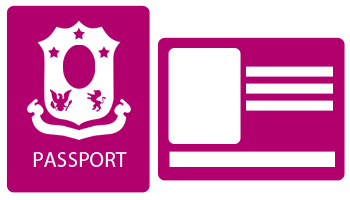 Corporate Travel Management
Airline Reservations and Ticketing
International Tour Packages, Wholesaling & Retailing
Philippine Tour Packages, Wholesaling & Retailing
Meetings, Incentives, Conventions, Exhibitions (MICE)
Event Management
International and Local Group Travel
Passport and Visa processing
Other Documentation Services
Resounding Bravissimo
Throughout its existence, Rajah Travel Corporation has received a host of Top Producer Awards from various airlines and international tourism organizations.
TTG TRAVEL AWARDS
Best Travel Agency, Philippines
2001, 2005, 2006, 2007, 2011, 2012, 2014, 2015
Airline Top Producer Awards
KLM - 2003, 2006, 2007, 2008, 2009, 2011, 2012, 2014
Philippine Airlines Awards - 1997, 1999, 2000, 2001, 2007, 2013, 2014
Cathay Pacific - 2002, 2010, 2013, 2015
Qantas - 2005, 2006, 2007, 2012, 2013
Cebu Pacific - 2009, 2010, 2012, 2015
GDS AWARDS
Amadeus Excellence and Outstanding Performance in Business Travel
Amadeus People Developer Award
Travelport - Top Producing Agents Award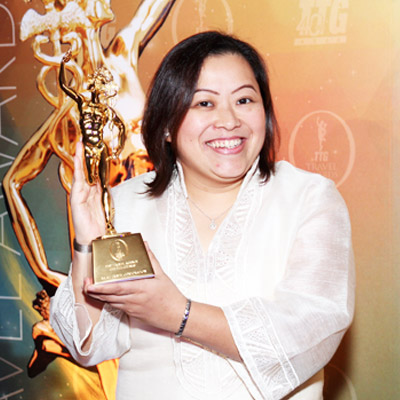 Why Choose Us?
Embassy Accreditation

Rajah Travel Corporation is currently accredited by the following embassies:

Japan
Embassy of Japan - one of only 6 accredited agencies under Category A
Singapore
Embassy of the Republic of Singapore - one of only 3 accredited agencies
Japan Embassy

Embassy of Republic of Singapore
---
Government Accreditation
Department of Tourism
Department of Foreign Affairs
Bureau of Immigration
Philippine Statistics Authority
DOT Logo

DFA Logo

BI Logo

PSA Logo
---
An Active Member of International Associations
International Air Transport Association (IATA)
American Society of Travel Agents (ASTA)
Asia Cruise Association (ACA)
American Chamber of Commerce (AMCHAM)
Japan Chamber of Commerce and Industry of the Philippines, Inc. (JCCIPI)
European Chamber of Commerce (ECCP)
IATA Logo

ASTA Logo

ACA Logo

AMCHAM Logo

JCCIPI Logo

ECCP Logo
---
An Active Member of Local Associations
Philippine Travel Agencies Association (PTAA)
Philippine Tour Operators Association (PHILTOA)
Philippine Association of Convention / Exhibition Organizers and Suppliers (PACEOS)
Association for Inbound Golf Tourism Philippines (AIGTP)
PTAA Logo

PHILTOA Logo

PACEOS Logo

AIGTP Logo
Looking for a Job? Check for available positions at our