Northern Thai Highlights

from USD 1186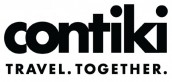 Dining Summary
6 Breakfast (B)
1 Dinner (D)
2 Lunch (L)
Included Experience
Bangkok: Nose around the gilded Royal Palace, then travel like a local: floating down the Khlongs (canals). 
Kanchanaburi:
Kanchanaburi: Cool off in emerald pools, shower under a waterfall and get your step count up. All in a day's work.
Phra Nakhon Si Ayutthaya: Golden temples, a giant reclining Buddha and so many incredible sights to see. Try not to fall off your bike in shock!
Chiang Mai: Meet these gentle giants (plus rescued rabbits, cats and water buffalo) at this Elephant Nature Park – a kind-hearted elephant sanctuary. MAKE TRAVEL MATTER ® Experience
Nouvo City Hotel
River Kwai Jungle Rafts (or similar)
Overnight Train
Baan Krating Pai Resort (or similar)
The Empress Hotel (or similar)
Day 1 Bangkok
Touch down in Thailand's capital. After checking into our hotel there'll be time for DIY exploring, a massage or lying by the pool to catch the first of that sweet tropical sunshine. Later we'll rendezvous back at base so you can hear what's in store for the trip, then the night is yours to enjoy authentic Pad thai & the Khao San road nightlife.
Duration: 1 Day
Accommodation: Nouvo City Hotel
Day 2 Bangkok To Kanchanaburi
The Royal Palace and its 61 acres of incredible buildings will be number one on today's to do list. We'll start the day early, with so much to see there's no time to waste. We'll start with a tour of the klongs (canals) and some fish feeding, as well as watching locals go about their day and living life along the river. Just listing today's sites gives us the butterflies, and we'll take it all in with our Local Guide leading the charge. Armed with more Local knowledge than we know what to do with, get ready to explore. From shopping, grabbing a massage to indulging in delicious local eats, this afternoon is gearing up to be brilliant. Bangkok, you've been a dream, but the show must go on! Fast becoming a must-visit in this part of the world, we make tracks to our next destination, the sleepy town of Kanchanaburi to really get local. There's nothing like getting some local transport to keep things interesting, so we'll pop into a boat along the River Kwai where we'll reach our home for the night, the The Jungle Raft Hotel, Kanchanaburi. Rooms lit by candle light are what you'll be greeted with, followed by a delicious included dinner of local specialities at dusk. You can even jump in the river directly from your room. Amazing! Because of course here at Contiki we like to keep things a bit special. Tonight as we watch the sunset over the landscape we'll no doubt be toasting our first full day on the trip and contemplating just how good life is.
Duration: 1 Day
Accommodation: River Kwai Jungle Rafts (or similar)
Day 3 Kanchanaburi To Chiang Mai
We'll start our day with a visit to the breathtaking Erawan Falls, one of the most famous National Parks of Thailand, made up from seven levels of incredible waterfalls. Take a quick dip in the emerald-hued ponds, dive into the clear waters & get an unreal FOMO Insta shot before we head off to our next stop Ayutthaya. We'll make a stop in the UNESCO listed city of Ayutthaya, once the capital of Kingdom of Siam before being destroyed by the Burmese in the 18th Century. We'll grab bikes & ride past ornate temples, towering spires and beautiful palaces. Later, we board our overnight train to Chiang Mai. Lay back and relax this evening, as we journey towards Chiang Mai.
Duration: 1 Day
Accommodation: Overnight Train
Day 4 Chiang Mai To Pai
We'll pull into Thailand's northern capital of Chiang Mai bright and early, but we're going to keep this adventure going as we roll on into Pai this morning. Prepare to fall in love with this picturesque mountain town. The rest of the day is yours to explore this traveller's paradise your way. Head out on foot or by bike, and adventure down Pai's little streets that pack some punch.  Be sure to head out to experience Pai by night - an experience to rival that of its big sister Khao San Road in Bangkok.
Duration: 1 Day
Accommodation: Baan Krating Pai Resort (or similar)
Day 5 Pai
With another full day in this charming town, be sure to have a strong shot of Thai espresso from one of the local cafes to get up and get going again. Just try to save some juice in the tank for an optional afternoon Muay Thai skills class with an expert, before we head out for our final night in Pai.
Duration: 1 Day
Accommodation: Baan Krating Pai Resort (or similar)
Day 6 Pai To Chiang Mai
This morning we're Chiang Mai bound, but we're treating ourselves on the way with a visit to the Elephant Nature Park. This park is an elephant rescue and rehabilitation centre that not only provides a sanctuary for the elephants, but gives us the once in a lifetime chance to get up close to these gentle giants. You'll have a chance to feed the elephants and watch them splash around on the river bank. Tonight, there's a chance for you to spend the evening zipping around on a Vespa as we explore the small streets and alleyways of Chiang Mai. We'll see some iconic street art and monuments in between food stops at family restaurants and street vendors. Taste the amazing flavours of Tom Kha Gai and BBQ skewers before topping it all off with some live music in the market district. Just ask your Trip Manager for the best tips on where to head and what to do.
Duration: 1 Day
Accommodation: The Empress Hotel (or similar)
Day 7 Chiang Mai
Today is yours to make the most of the laid-back city of Chiang Mai. Maybe head out into the city's heart on foot and explore the old town, or treat yourself to a traditional Thai massage. Later this evening, you have the chance to dabble in the art of authentic Thai cooking so you can wow everyone back home with a mean Pad Thai.
Duration: 1 Day
Accommodation: The Empress Hotel (or similar)
Day 8 End Chiang Mai
This morning we say fond farewells before going our separate ways. Dry those tears, because no doubt we'll make big plans to reunite somewhere special soon. Want to see more of Thailand? Check out Total Thailand for the full trip.
Duration: 1 Day
| Departs On | Returns On | Single Occupancy | Twin Room | Definite Departure | |
| --- | --- | --- | --- | --- | --- |
| Mon, 17 Apr 2023 | Mon, 24 Apr 2023 | USD 1,411 | USD 1,186 | | Request a Quote |
| Mon, 15 May 2023 | Mon, 22 May 2023 | USD 1,411 | USD 1,186 | | Request a Quote |
| Mon, 12 Jun 2023 | Mon, 19 Jun 2023 | USD 1,411 | USD 1,186 | | Request a Quote |
| Mon, 26 Jun 2023 | Mon, 03 Jul 2023 | USD 1,411 | USD 1,186 | | Request a Quote |
| Mon, 10 Jul 2023 | Mon, 17 Jul 2023 | USD 1,411 | USD 1,186 | | Request a Quote |
| Mon, 24 Jul 2023 | Mon, 31 Jul 2023 | USD 1,411 | USD 1,186 | | Request a Quote |
| Mon, 07 Aug 2023 | Mon, 14 Aug 2023 | USD 1,411 | USD 1,186 | | Request a Quote |
| Mon, 04 Sep 2023 | Mon, 11 Sep 2023 | USD 1,411 | USD 1,186 | | Request a Quote |
| Mon, 02 Oct 2023 | Mon, 09 Oct 2023 | USD 1,411 | USD 1,186 | | Request a Quote |
| Mon, 16 Oct 2023 | Mon, 23 Oct 2023 | USD 1,411 | USD 1,186 | | Request a Quote |
| Mon, 30 Oct 2023 | Mon, 06 Nov 2023 | USD 1,411 | USD 1,186 | | Request a Quote |
| Mon, 27 Nov 2023 | Mon, 04 Dec 2023 | USD 1,411 | USD 1,186 | | Request a Quote |
| Mon, 25 Dec 2023 | Mon, 01 Jan 2024 | USD 1,411 | USD 1,186 | | Request a Quote |
| Mon, 08 Jan 2024 | Mon, 15 Jan 2024 | USD 1,411 | USD 1,186 | | Request a Quote |
| Mon, 22 Jan 2024 | Mon, 29 Jan 2024 | USD 1,411 | USD 1,186 | | Request a Quote |
| Mon, 05 Feb 2024 | Mon, 12 Feb 2024 | USD 1,411 | USD 1,186 | | Request a Quote |
| Mon, 19 Feb 2024 | Mon, 26 Feb 2024 | USD 1,411 | USD 1,186 | | Request a Quote |
| Mon, 04 Mar 2024 | Mon, 11 Mar 2024 | USD 1,411 | USD 1,186 | | Request a Quote |
| Mon, 18 Mar 2024 | Mon, 25 Mar 2024 | USD 1,411 | USD 1,186 | | Request a Quote |