Active Alps(Multi Share,Start Hopfgarten, End Hopfgarten)

from USD 1135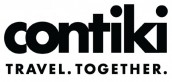 Team
A highly trained Trip Manager who brings your adventure to life.
Arrive Hopfgarten
Arrival Transfer from Worgl Train Station
Home Cooked Welcome Dinner at Haus Schoneck
Bike Hire for the duration of your stay
Hopfgarten
Day trip to Salzburg - home of the "The Sound of Music"
Hopfgarten
Guided Hike
Entrance to Highline 179 suspension footbridge
Home Cooked Dinner at our Gasthof
Hopfgarten - Munich Day Trip
Day trip to Munich - home of the world famous Hofbrauhaus Beer Hall
Hopfgarten
Guided Hike to the summit of Hohe Salve
Picnic Lunch
White Water Rafting
Hopfgarten
Guided Hike through the Tirol Region
Home Cooked Dinner at our Gasthof
End Hopfgarten
Departure Transfer to Worgl Train Station
Day 1 Start Hopfgarten
Welcome to Hopfgarten! We'll meet and greet at our very own Austrian Gasthof today, as we begin our awe-inspiring journey through the most breathtaking scenery in Europe. We'll kick things off the right way today, bonding over a homecooked dinner whipped up by our live in chefs. Anyone for pork knuckle and rosti? After dinner, it's time for a bit of stargazing, taking advantage of the lack of light pollution in these parts. Dreamy or what? And we're just getting warmed up...
Duration: 1 Day
Day 2 Hopfgarten
After a hearty breakfast this morning (we'll need it) it's time to get our hiking boots on for our first adventure. This morning, we'll enjoy a walk around Hintersteiner See, a natural lake fed by underground springs. Feeling hot after the hike? We can always take a swim from the Lakeside Lido while before enjoying our included picnic lunch. And the adventures don't stop coming. This afternoon we're headed into the melodic city of Salzburg, home to Mozart & The Sound of Music. We'll enjoy a guided walking tour with a local guide before getting some free time to explore. Tonight, why not join us for a visit to a working Austrian farm in the foothills of the Alps and enjoy a farm-to-table meal? Followed by homemade schnaps, naturally...
Duration: 1 Day
Day 3 Hopfgarten
Today we'll enjoy a scenic drive out to nearby Reutte: a pretty market town dating back to the Romans. From here, we'll hike up to the peak, where our reward will be incredible views from the longest suspension footbridge in the world - Highline 179. We'll enjoy the views along with a well-earned lunch, before a decidedly more chilled out afternoon back at the Gasthof, with some free time to explore the village or go for a bike ride. Then, we'll take a trip to Austria's premier adventure park, Area 47, where you can be as daring as you choose...
Duration: 1 Day
Day 4 Hopfgarten
Today we take a day trip across the border into Germany....After a scenic drive out into the countryside, opt in to enjoy a bike ride around the foothills of the Bavarian Alps and hike into the Gorge. This afternoon, we'll make our way (on foot!) up the hill to arguably the most famous castle in the world, Neuschwanstein. Enjoy a locally guided tour of the interior where you'll be awestruck by the beauty (and madness!) of Ludwig II's private home. Tonight, why not wind down with dinner and drinks in the world famous Hofbrauhaus in Munich before returning to home base in Hopfgarten?
Duration: 1 Day
Day 5 Hopfgarten
After another homecooked breakfast we'll set out to conquer Hopfgarten's highest peak, Hohe Salve. Making our way up the mountain via some trusty trails, we'll enjoy a picnic lunch at the halfway point; Mid Station. If you're up for it, continue to the peak or if you're feeling a bit more chilled and just want to soak up the views, you can always take the gondola. Kick back this afternoon, if if you want to keep the heart racing there's plenty of cycling trails, fishing at the trout farm or a swim in the lake. Bike hire's included for the keep the adrenaline pumping with cycling trails, fishing at the Trout Farm or a swim in the local lake. With bike included for the week, you'll make quick work of hitting all the must sees in town and beyond. Tonight, enjoy another traditional dinner in the Village and a night out at a local hotspot. Prost!
Duration: 1 Day
Day 6 Hopfgarten
We are all about the local vibes this morning, with a stunning hike along some of Hopfgarten's best trails. Take in the views across the mountains as we make our way around the village. This afternoon get your blood pumping an opt to join us for some White Water Rafting down one of Austria's most picturesque rivers. Tonight, enjoy a home cooked Dinner in our Gasthof, made fresh especially for us.
Duration: 1 Day
Day 7 Hopfgarten
After conquering the village trails, it's time to explore Hopfgarten and beyond in a different way; this time on 2 wheels. Join us for a locally guided bike tour through the vibrant green trails, before cruising downhill to our Gasthof for a well-earned BBQ lunch. Fancy one last adrenaline hit? You can opt for some tandem paragliding today, soaring over the alps for some peerless panoramas. For our final evening together, we'll head to a local restaurant together to try a traditional Austrian meal and some more world famous Schnaps. It's the perfect chance to swap stories and reflect on our epic alpine adventure.
Duration: 1 Day
Day 8 End Hopfgarten
Whether you take our complimentary transfer to Worgl or make your own way to your next destination, it's time to say goodbye to your new friends and Hopfgarten, which will feel like a home away from home now. Swap details and stay in touch - there are more adventures on the horizon.
Duration: 1 Day
| Departs On | Returns On | Single Occupancy | Twin Room | Quad Room | Definite Departure | |
| --- | --- | --- | --- | --- | --- | --- |
| Sun, 10 Jul 2022 | Sun, 17 Jul 2022 | USD 1,607 | USD 1,360 | USD 1,135 | | Request a Quote |
| Sun, 14 Aug 2022 | Sun, 21 Aug 2022 | USD 1,607 | USD 1,360 | USD 1,135 | | Request a Quote |