Starts from USD986 per person
Norwegian Prima (2022 Sailings)
Welcome aboard the first of a new class of ships designed to elevate every expectation.
Request a Quote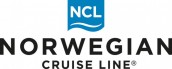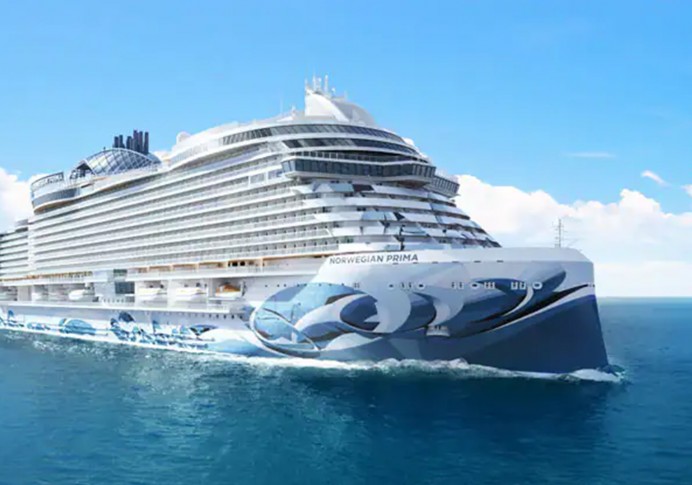 WIDE-OPEN SPACES
Be the first to explore the greater wide open and enjoy the expansive outdoor deck space on the most spacious new cruise ship at sea.
EXPERIENCES BEYOND EXPECTATION
Dip into the horizon at Infinity Beach, walk over water on our new glass bridge and discover many more amazing experiences.
SERVICE THAT PUTS YOU FIRST
Never wait a second for that second round - or anything else. Revel in the highest staff levels of any new ship and always feel prioritized.
See what's on board
View e-Brochure:
THE GREATER WIDE OPEN
Ocean Boulevard
Take a 360° seaside stroll along the breathtaking Ocean Boulevard and discover experiences beyond your expectations around every bend.
GO BEYOND EXTRAORDINARY
Experiences
Feel the rush of the fastest slides on the open ocean. Then zoom around the first three-level race track at sea. From exploring virtual worlds to sipping bubbly at Vibe Beach Club there's excitement for everyone aboard Norwegian Prima.
SHOW-STOPPING SENSATIONS
Entertainment
Dance to the disco days at Summer: The Donna Summer Musical. Then tap along to award-winning beat boxers at Noise Boys. It's all happening in the first venue in the world that transforms from a three-story theatre to a spectacular nightclub.
FIRST-IN-CLASS LUXURY
The Haven
Discover unparalleled luxury in The Haven, an exclusive enclave with our most premium and spacious accommodation. Enjoy the personal service of a 24-hour butler and world-class amenities, exclusively reserved for guests of The Haven.
ROOMS WITH MORE ROOM
Accommodation
Welcome to your home at sea in some of our most spacious accommodation. Whether you want to freshen up, wind down or kick back with delicious room service, you'll have more room than ever before.
Northern Europe: Oslo & Bergen to London
10-DAY CRUISE from Copenhagen, Denmark
Sailing: September 2022
10 PORTS OF CALL: Copenhagen, Denmark | Oslo, Norway | Kristiansand, Norway | Bergen, Norway | Geiranger, Norway | Ålesund, Norway | Amsterdam, Netherlands | Brussels / Bruges (Zeebrugge), Belgium | Paris (Le Havre), France London (Southampton), England
Europe: Amsterdam to Copenhagen
10-DAY CRUISE from Amsterdam, Netherlands
Sailing: September 2022
7 PORTS OF CALL: Amsterdam, Netherlands | Hamburg (Kiel), Germany | Berlin (Warnemünde), Germany | Gdynia, Poland | Tallinn, Estonia | Stockholm, Sweden | Copenhagen, Denmark
Transatlantic: Scotland & Iceland
12-DAY CRUISE from London (Southampton), England
Sailing: September 2022
5 PORTS OF CALL: London (Southampton), England | Kirkwall, Orkney Isles | Reykjavik, Iceland | Halifax, Nova Scotia | New York, New York
Bermuda & Virginia Beach
5-DAY CRUISE from New York, New York
Sailing: October 2022
3 PORTS OF CALL: New York, New York | Virginia Beach (Norfolk), Virginia | Royal Naval Dockyard, Bermuda | New York, New York
Caribbean: Curacao, Aruba & Cozumel
12-DAY CRUISE from New York, New York
Sailing: September 2022
7 PORTS OF CALL: New York,New York | Puerto Plata, Dominican Republic | Willemstad,Curaçao | Kralendijk,Bonaire | Oranjestad,Aruba | Cozumel,Mexico | Galveston,Texas
Caribbean: Harvest Caye, Cozumel & Roatan
7-DAY CRUISE from Miami, Florida
Sailing: November 2022 | December 2022
5 PORTS OF CALL: Miami, Florida | Roatán, Bay Islands | Harvest Caye, Belize | Costa Maya, Mexico | Cozumel, Mexico | Miami, Florida
Caribbean: Great Stirrup Cay & Cozumel
7-DAY CRUISE from Orlando & Beaches (Port Canaveral)
Sailing: December 2022
5 PORTS OF CALL: Orlando & Beaches (Port Canaveral) | Cozumel, Mexico | George Town, Grand Cayman | Ocho Rios, Jamaica | Great Stirrup Cay, Bahamas | Orlando & Beaches (Port Canaveral)
Caribbean: Cozumel & Costa Maya
5-DAY CRUISE from Orlando & Beaches (Port Canaveral)
Sailing: December 2022
3 PORTS OF CALL: Orlando & Beaches (Port Canaveral) | Costa Maya, Mexico | Cozumel, Mexico | Orlando & Beaches (Port Canaveral)
Caribbean: Cozumel, Jamaica & Grand Cayman
9-DAY CRUISE from Orlando & Beaches (Port Canaveral)
Sailing: December 2022
7 PORTS OF CALL: Orlando & Beaches (Port Canaveral) | Cozumel, Mexico | Harvest Caye,Belize | Costa Maya,Mexico | George Town, Grand Cayman | Ocho Rios,Jamaica | Great Stirrup Cay,Bahamas | Orlando & Beaches (Port Canaveral)
Caribbean: Curacao, Aruba & Cozumel
7-DAY CRUISE from Miami, Florida
Sailing: October 2022
7 PORTS OF CALL: Galveston,Texas | Cozumel, Mexico | Oranjestad,Aruba | Willemstad,Curaçao | Kralendijk,Bonaire | Great Stirrup Cay,Bahamas | Miami, Florida