Starts from USD1699 per person
Norwegian Cruise Line: Limited-time Offer!
An Asian Cruise Beyond Your Imagination — Cruise to Asia and Immerse Yourself in the Mystique, Beauty and Timeless Cultures
Request a Quote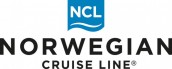 From USD2,460
USD1,699
per person based on twin sharing
*Limited inside cabins only.
Sailing date: From November 30, 2023 to December 11, 2023
Inclusions
10 nights' accommodation onboard Norwegian Jewel based on the cabin of your choice
Breakfast, lunch, dinner in any of the complimentary dining venues
All entertainment onboard (except for dinner and lunch theatre entertainment)
Complimentary onboard activities
Internet Package and $50 shore excursion credit per tour per cabin
Exclusions
On-board Service Charges or Gratuities – subject to final cabin type and number of sailing days. USD 20 per person per day to be paid during check-in or check-out.
For further information, you may refer to this link Gratuities/ On-board Service Charge.
Pre & post accommodation
Shore Excursion
Transfers to and from the port
Meals in Specialty Restaurants
Alcoholic Beverages
Soft drinks and some other non-alcoholic beverages
Travel Insurance with COVID-19 coverage
Any services not mentioned
Embark Thursday, 8:00 PM |
Manila, Philippines


Home to 12 million, the capital of the Philippines is a dynamic city with a rich colonial history dating to 1565, when the Spanish arrived. Dive into the most popular attractions, including the elegant Malacanang Palace, the National Museum of the Philippines and Rizal Park. The poignant, 150-acre American Cemetery and Memorial holds U.S. and Allied servicemen who made the ultimate sacrifice during World War II. The historic walled city core, Intramuros, is well worth exploring.
Day-01 Friday, 9:00 AM to 6:00 PM |
Boracay, Philippines

A destination so popular, the government had to start limiting the number of people that can visit each year, Boracay is a favorite for a reason. The White Beach is this small island's most famous feature, with sand so pale it almost looks like sugar. The water is usually clear, warm and inviting-perfect for a swim. Up away from the shore, you can find restaurants that'll satisfy any craving and not-to-be-missed night life. After relaxing on the beach, take a stroll through open air markets or hike through the island's greenery.
Day-02 Saturday, 8:00 AM to 4:00 PM |
Puerto Princesa, Philippines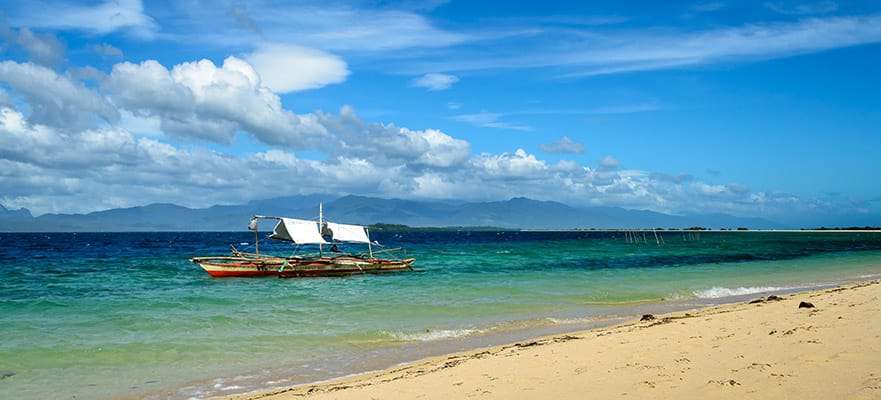 Puerto Princesa is full of history, nature, good food, and relaxing beaches. For the history buffs, there are several World War II era historical sites and museums to wander through. If you're feeling adventurous, check out the Subterranean River-a UNESCO World Heritage Site-or learn about the wildlife a little closer to port. You can also learn about the city's dedication to environmental conservation. A budding restaurant and nightlife scene make spending the day in town a delight.
Day-03 Sunday, 10:00 AM to 6:00 PM |
Kota Kinabalu, Malaysia


This bustling, ethnically diverse city offers sightseers a diversity of culture and eras. A gold-domed mosque, unique high-rise architecture and the Heritage Village all combine to paint a picture of the city's past. Venture into the interior to astonishing Kinabalu Park, where exotic plants and rare orchids flourish. Spend time on the glorious beaches and enjoy the local fresh fish.
Day-04 Monday, 7:00 AM to 5:00 PM |
Muara, Brunei Darussalam


A drive through the city or a boat ride on its canals will let you capture the spirit of Muara. Ornate mosques glitter in the sun with their golden domes and minarets. Visit the Brunei Museum, a repository of Malay culture and Islamic art, or take a water taxi over to Kampong Ayer, "the Water Village." Experience a trip back in time with a visit inland to a Dayak village. Back in Muara, look for silver jewellery, brass and bronze items, intricately made heirloom sarongs and antiques.
At Sea
Day-06 Wednesday, 8:00 AM to 6:00 PM (Tender Port) | Nha Trang, Vietnam


Situated on a picturesque bay, Nha Trang is known for its sandy beaches and one of the longest cable cars in the world. At two miles long, the cable car to Hon Tre Island offers an amazing, mobile view over the bay. If history calls you, a visit to the Po Nagar Cham Towers dating to 781 is in order. Also compelling is the Long Song Pagoda, with its intricate architecture, mosaics and garden. Linger on the grounds, then climb 150 stone steps to the 70-foot-tall White Buddha at the top and enjoy a panoramic view of Nha Trang.
Day-07 Thursday, 9:00 Am to 8:00 PM | Ho Chi Minh City (Phu My), Vietnam

Discover the rich heritage of Saigon and the Mekong Delta. You won't forget a ride on a cycle rickshaw, known locally as xích lô ("sick-low"). Sit back as your driver whisks you past pagodas, colonial architecture and vibrant markets. A nice contrast to the city is the lush countryside of rice paddies and tiny villages along the Mekong. The freshness of the food is highlighted by the phenomenal fusion of local cuisine, a unique blend of Asian spices and French cooking styles.
At Sea
Day-09 Saturday, 9:30 AM to 8:00 PM |
Singapore


Explore a compact, fascinating city-state that's truly global. A onetime British trading post, its diverse past is reflected everywhere, from its old Chinese quarter and colourful Hindu temples to its modern skyscrapers and common language, English. Take a short cruise along the Singapore River or a pedicab ride through town, or enjoy the quiet at the National Orchid Garden. Interested in Asian medicine? A special medicinal restaurant can prescribe just the menu to help you feel your best.
Day-10 Sunday, 6:00 AM to 3:00 PM |
Bintan Island, Indonesia
Stepping onto this tropical island, you'll quickly realize why it's a favorite destination for those living in nearby Singapore. Long stretches of powdery-white sand connect the calm turquoise waters to the lush jungle spreading over the island's interior. Historic attractions, serene temples and delicious eateries are situated among the spectacular natural landscapes. Whether you wish to snorkel, hike or play a round of golf or explore the city of Tanjung Pinang or one of the fishing villages, your slice of paradise awaits you on Bintan Island.
DISEMBARK-Day-11 Monday, 7:00 AM |
Kuala Lumpur (Port Klang), Malaysia


The diverse capital of Malaysia blends colonial, Islamic and modern architecture, from the soaring Petronas Towers to the beautiful Masjid Jamek, once Kuala Lumpur's main mosque. Get a bird's eye view of the city from the open-air observation deck of the Kuala Lumpur Tower, the highest point in the city open to the public. Head to the air-conditioned Central Market to browse its stalls and shops for all kinds of souvenirs, with no bargaining necessary.
Explore Top Shore Excursions
We know the destinations you'll be visiting and what there is to see, do and experience. We offer you a variety of excursions to choose from, in every port you'll visit.
Port: Boracay, Philippines

Starts from

Beach Day At Movenpick (4 hours & 30 mins)
Spend hours luxuriating on the private beach at Movenpick Resort & Spa, a tropical paradise on Punta Bunga Cove.

USD299 / Adult
USD299/Child

Beach Escape (4 hours & 30 mins)
Spend a carefree day at one of the most spectacular beaches in the Philippines, an idyllic setting where you can enjoy the sand and sea in whatever way you wish.

USD179 / Adult
USD179 / Child
Port: Puerto Princesa, Philippines

Starts from

Local Escapade (3 hours & 15 mins)
Tour the city like a local by riding around Puerto Princesa in the back of a motorized tricycle, one of the most popular means of public transportation.

USD169 / Adult
USD169/Child

Puerto Princesa Highlights (3 hours & 45 mins)
Explore the most revealing landmarks in Puerto Princesa, especially the ones that lend insight into the history.

USD149 / Adult
USD129 / Child

St. Paul Underground River (6 hours & 30 mins)
Settle into an outrigger canoe and follow an underground river deep into a cave, where you will behold a spectacular display of rock formations and cathedral-like chambers.

USD299 / Adult
USD299 / Child

Swim & Enjoy Cowrie Island (4 hours & 30 mins)
Relax on one of the most beautiful stretches of sand on Cowrie Island, doing whatever you please at your own pace.

USD149 / Adult
USD99 / Child
Port: Muara, Brunei Darussalam

Starts from

Brunei Culture & Visit to Water Village (4 hours & 30 mins)
An eye-opening study in contrasts, this tour presents the extravagant world of Brunei's sultan, followed by a look at life in a village built on stilts in the river.

USD99 / Adult
USD69/Child

Brunei Heritage (7 hours & 15 mins)
Explore Brunei's unique heritage and local lifestyle during this full-day tour via coach and local boat.

USD179 / Adult
USD119 / Child

Mangrove Cruise & Visit to Water Village (3 hours & 45 mins)
Cruise the wildlife-rich waterways outside Brunei's capital and then stop for tea in the Water Village, a community built entirely above the water on stilts during this relaxing tour.

USD99 / Adult
USD69 / Child

Panoramic Brunei (3 hours & 15 mins)
Brunei is one of the 2 remaining Ruling Sultanate in the world today and your escorted tour will take you along the route of the royalty in Brunei, explaining to you what they do and the role they play in modern-day Brunei.

USD119 / Adult
USD79 / Child
Port: Singapore

Starts from

Singapore with Less Walking (3 hours & 15 mins)
Savour the exotic charm of Singapore's inner city and nearby suburbs without extensive walking. Enjoy time for shopping, a refreshment at a local coffee shop and view magnificent sites.

USD89 / Adult
SD89/Child

The Spirit of Singapore (4 hours & 15 mins)
Singapore features many diverse cultures and lifestyles from its waterfront to the Singapore River. You'll drive along the colonial heart of Singapore passing the Victoria Theatre, the Victoria Memorial Hall, the Parliament House, the Supreme Court, City Hall, St. Andrew's Cathedral, and the Sultan Mosque.

USD79 / Adult
USD79 / Child
Port: Kota Kinabalu (Borneo)

Starts from

Tribal Cultures & City Highlights (6 hours & 30 mins)
Experience authentic tribal life in a jungle village where the residents still embrace the ancient customs and traditions of their ancestors.

USD109 / Adult
USD99 /Child

Kilia Mangrove Cruise (6 hours & 15 mins)
Cruise into a protected, mangrove wetlands teeming with wildlife, including proboscis monkeys, which are only found in Borneo.

USD109 / Adult
USD109 / Child

Lok Kawi Wildlife & Handicraft Market (5 hours & 15 mins)
Wander through a tropical wildlife park full of exotic plants and animals as a prelude to visiting a mosque and a handicraft market for a glimpse into the local culture.

USD99 / Adult
USD99 / Child
Port: Nha Trang, Vietnam

Starts from

Ancient Civilizations (4 hours & 30 mins)
Discover evidence of Nha Trang's ancient Cham civilization at the PoNagar Cham Towers and visit the Long Son Pagoda founded in the late 19th century where you can climb to see the white Buddha.

USD79 / Adult
USD49 /Child

Nha Trang by Pedicab (2 hours & 30 mins)
Explore the picturesque sites of Vietnam during this scenic and informative pedicab ride through Nha Trang.

USD79 / Adult
USD59 / Child

Nha Trang's Rural Life (4 hours & 30 mins)
Enjoy the opportunity of interacting and learning from the locals. Visit a farmer's home and a local pagoda, where both of its inhabitants will welcome you and teach you of their daily lives.

USD79 / Adult
USD49 / Child

River Cai's Countryside by Boat (4 hours & 30 mins)
This half-day excursion highlights the landmark sights and rich cultural experiences of fascinating Nha Trang both by land and by sea including visits to the Ponagar Cham Towers and a rural village.

USD99 / Adult
USD69 / Child

Life on the River (3 hours & 30 mins)
Become immersed in river life in and around Nha Trang, a beach-blessed resort city at the mouth of the Cái River.

USD199 / Adult
USD199 / Child
Port: Ho Chi Minh City (Phu My), Vietnam

Starts from

Saigon Highlights (9 hours & 30 mins)
Gain an overall understanding of Saigon through landmark architecture that reflects the changing face of the metropolis known as Ho Chi Minh City since 1976. In the lively Chinatown district of Cholon, you will find Giac Lam, the city's oldest pagoda.

USD89 / Adult
USD69 /Child

Cu Chi Tunnels (9 hours & 15 mins)
Explore a vast underground network of tunnels that hid and protected thousands of Viet Cong troops during the Vietnam War. The section that you will tour lies beneath the Cu Chi district in the countryside north of Ho Chi Minh City.

USD119 / Adult
USD69 / Child

Vung Tau Highlights (4 hours & 30 mins)
Visit the preferred popular beach resort destination of the residents of Saigon, Vung Tau, also known as Cap St. Jacque during the French occupation. Enjoy the views of the hillsides dotted with attractive villas now converted into guesthouses and the many god sandy beaches for swimming and sightseeing.

USD85 / Adult
USD65 / Child

Good Morning Vietnam (9 hours & 15 mins)
Explore sites that best illustrate the American military presence in Saigon during the Vietnam War, a time period depicted in the film "Good Morning, Vietnam."

USD109 / Adult
USD89 / Child

A Glimpse of the Countryside (4 hours & 15 mins)
A scenic drive takes you through the Vietnamese countryside past small villages and endless rice fields. Your guide will tell you how farmers plant the rice, and if it has not been harvested, you might have a chance to stop along the road to photograph the vast fields.

USD79 / Adult
USD59 / Child
*Prices vary by ship and sail date. See Terms & Conditions
NCL makes arrangements for Guests for shore excursions solely for the convenience of the Guest; NCL does not act on behalf of or supervise the parties or persons who own, furnish, or operate such excursions, and the same are provided by independent contractors. NCL assumes no responsibility for, nor guarantees the performance of, any such excursion provider, and Guests acknowledge that NCL shall not be liable for losses or injuries arising from the acts or omissions of such provider.

Participation in activities and excursions may involve physical exertion and may be potentially hazardous or dangerous. It is the responsibility of each individual to determine whether you are capable of engaging in any activity. Participation in any activity or excursion is at your own risk.

Photographs are for illustration purposes only used to represent the excursion experience and may not accurately depict the excursion, location, or activity indicated.

Our group shore excursions are offered in English. Depending on the booking situation, various excursions are also offered in German, Spanish, French, Italian or Russian (minimum number of 30 participants). The tours offered may vary from cruise to cruise. Please see the detailed information for your shore excursion on board.
From USD2,460
USD1,699
per person based on twin sharing
*Limited inside cabins only.
Sailing date: From November 30, 2023 to December 11, 2023
*Important Reminders
Passport copy must be valid at least 6 months prior to departure
VISA REQUIREMENT: It is the responsibility of the passengers to ensure that VISA requirements are complied with. We can provide you with full details if you are unsure of them.
CANCELLATION POLICY:
ALL SAIL LENGTHS

DAYS PRIOR TO SAILING

CRUISE CANCELLATION FEE

Up to 90 days
Deposits are refundable until 90 days prior to sailing

No charge

89-75 days

Deposit

74-50 days

25%

49-29 days

50%

28-15 days

75%

14 days or less

100%
USD25 per person RTC transaction fee will be applied on top of the above cancellation penalties.
PREGNANCY: Norwegian Cruise Line will not accept guests who will have entered their 24th week of pregnancy by the time their travel with Norwegian Cruise Line concludes. A Statement from the expectant mother's doctor, stating her due date and fitness to travel must be provided prior to boarding. Norwegian Cruise Line will not be responsible or liable for any complications of pregnancy that arise or occur during the cruise.
INFANT POLICY: Infants sailing onboard a Norwegian vessel must be at least 6 months of age at the time of sailing. However, for voyages that have 3 or more consecutive days at sea, the infant must be at least 12 months old at the time of sailing
ALL passengers must be fully vaccinated to be confirmed on this cruise. Minors who have not yet been eligible to be vaccinated will not be permitted to join this cruise.
Rates are valid for Philippine Passport Holders only.
Strictly no refund will be made when customers are denied embarkation for non-compliance with the above immigration requirements.
Full Payment is necessary prior to voucher/ticket issuance.
Any un-utilized services are non-refundable.
This travel arrangement is subject to the existing Cruise terms & conditions as adopted by Rajah Travel Corporation
Rajah Travel Corporation reserves the right to re-price, alter, amend or withdraw the above quotation if deemed necessary in the interest of all parties